Things to Do
Cherokee Village Resort

at Lake Whitney
There are lots of things to do during your stay at one of the cabins or cottages at Cherokee Village Resort, and plenty of room to romp on our spacious grounds. We offer a new, private, baited fishing barge/boat dock as a courtesy to our guests just a short stroll from camp. Drop a line in the water and catch a fish or just relax and watch the action from the shaded, roofed portion of the barge. A variety of water birds and wildlife frequent the shores of the scenic cove surrounding the private "deck on the water". Camera buffs be ready!
Jump, ski or paddle your way to a Lake Whitney Adventure! Boat rentals (canoes) are available onsite.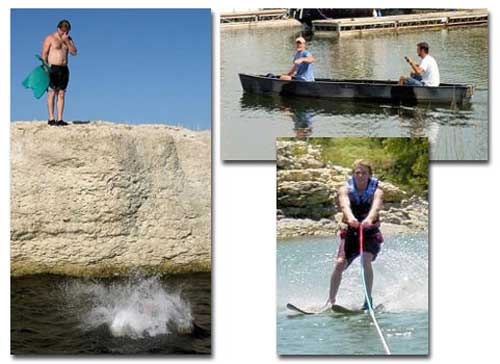 Cast, troll or jig a line to land that special catch. Lake Whitney is renowned for its unique variety of trophy fish. Contact a local fishing guide to try your hand at catching record-setting stripers.
Watch your little ones swing, climb and explore the skyfort playset while you sit and relax in the pavilion. When you're refueled join them in a hike along one of our wooded trails or visit one of our gardens to discover a host of identified native plants.
Enjoy the present while exploring the past! Over 100 million years of history awaits your discerning eye.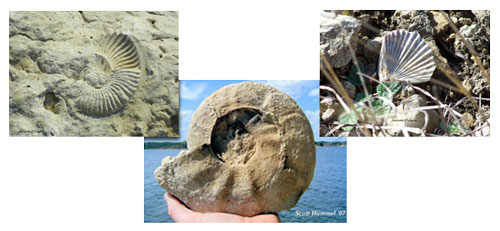 ---
Lake Whitney, accented with limestone bluffs, miles of shoreline, and bountiful wildflowers and wildlife, offers one of the cleanest and most beautiful lake settings in all of Texas. You and your family will want to return time and again.
With all the activities we have to offer, you will find it easy to make memories that will last a lifetime. Book a visit to Cherokee Village and enjoy the outdoors and nature's bounty in cozy comfort.